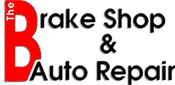 Your Complete Auto
Repair Facility
Since 1991
OUR PROMISE TO YOU:
"If We Do Not Fix Your Car Right The First Time, We'll Give You A Lifetime Of Free Oil Changes On That Vehicle!"
-- Jason Stem, Owner
The Brake Shop and Auto Repair  has been in business since 1991 and located in Forks Township (4.0 miles north of the City of Easton). Celebrating 31 years in business as of April 8, 2022.
 The Brake shop & Auto Repair had been owned by Brad & Suellen Fleming since 1991 starting in a 4-bay shop in Palmer Township, PA. Due to the business growing, in 1996, the location moved to South 3rd Street and Larry Holmes Drive to a 7-bay repair facility. After being a victim to three of the Easton floods within 21 months between 2004-2006, it was decided to move to higher grounds. In January of 2009, the shop opened at its new location, a 6-bay facility in Forks Township. In May of 2022, General Manager Jason Stem purchased the business after 9 years of dedicated employment to bring many more years of great service to Forks Township.
MISSION STATEMENT
The Goal of the Brake Shop & Auto Repair
The goal to our clients is to fix your vehicle to the proper working condition in a clean and professional environment, so that you are happy and satisfied with the service that was performed. We also want you to have the trust and confidence in us that you are being treated honestly and fairly. Also to have the freedom to approach us at any time with any questions or concerns with the service that you are receiving.
The goal to our employees is to provide them with the best working conditions possible with the proper tools and equipment to repair our client's vehicles. This in turn gives them the privilege to associate with happy, satisfied and dedicated clients. Also, for the employees to have the freedom to input on how to better improve the working conditions to better service our clients.
Our Goal is 100% Customer Satisfaction and Our Customer's Being 100% Happy & Satisfied!
TUESDAY · 8:00am – 5:00pm
WEDNESDAY · 8:00am – 5:00pm
THURSDAY · 8:00am – 5:00pm
When you're not sure if you'll need to have your vehicle repaired, serviced, adjustments made or just have a question....give us a call!  610.253.2566